The Movie Star 5.10+
FA: Chuck Boyd and the Roadie Loadies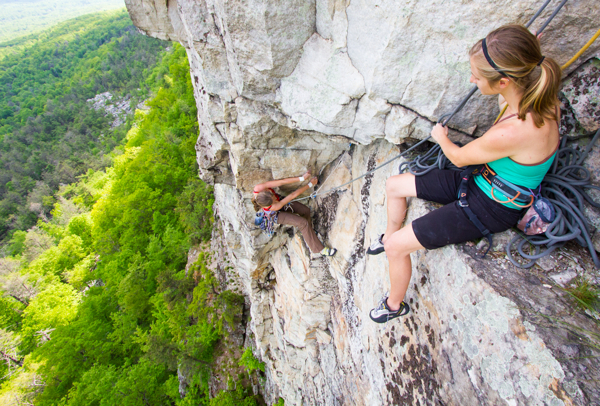 Jennifer Merriam powering through the 5.9 laybacking on pitch 1 of the "The Movie Star"
This fantastic Bank Route was never published in the Williams or Swain guidebooks and by 2012 has probably seen less than 5 ascents. The route is clean and solid once the initial corner system is reached. The route follows a striking long right facing corner that grows in size to eventually terminate at a roof which forces one left to join Remembrance of Things Past. Like much of the climbing at Millbrook the easier pitches are not composed of ladder-like horizontals, but rather involve long sections of intricate moderate climbing often demanding laybacks, stemming, and creative rests. Despite the steepness of the wall it is broken twice by square cut two-foot ultra-comfy belay ledges. Small tufts of grasses on each ledge add to this climbs undisturbed nature.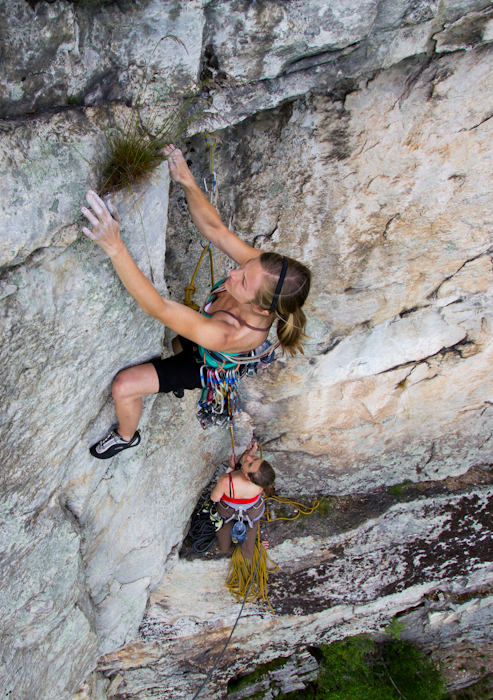 Lindsay Roy negotiates the first hard move on pitch 2 of "The Movie Star"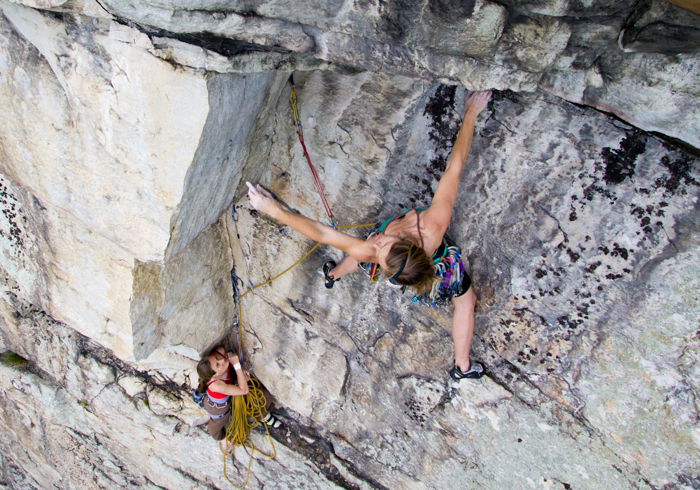 Lindsay Roy contemplates rounding the crux corner high on "The Movie Star" pitch 3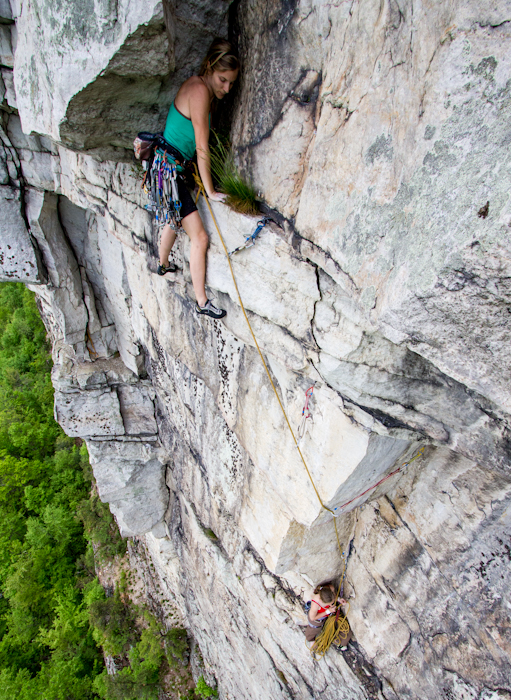 Two things to notice: The beautiful untouched grass and the hanging corner to the left which forms the basis of Remembrance of Things Past 5.10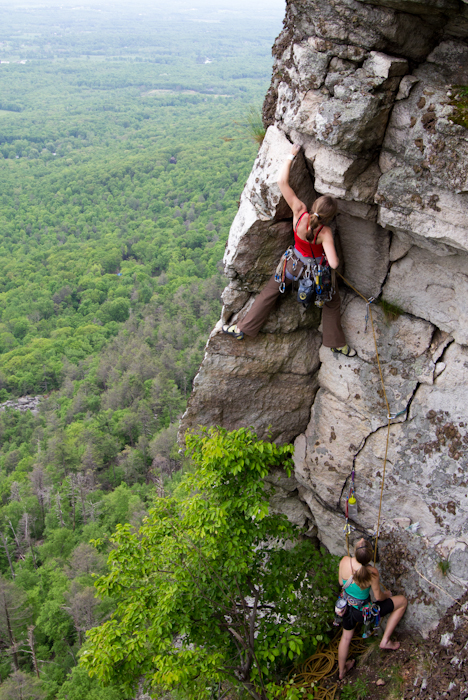 Jen Merriam working the gear before rounding the knife-edge arete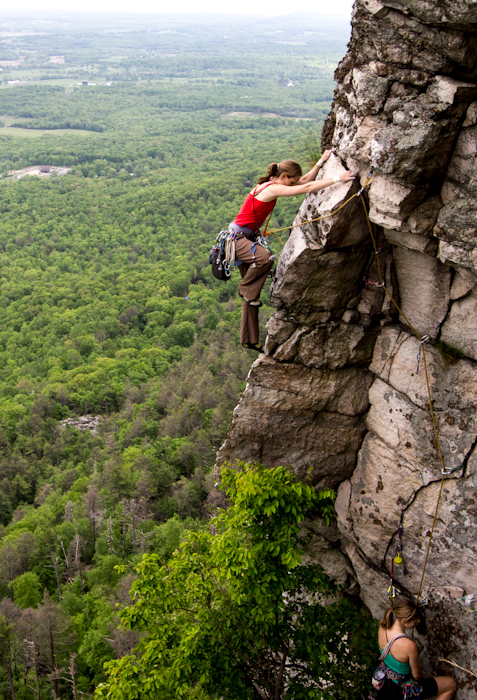 Jen takes the rope to the top with good gear and outrageous exposure